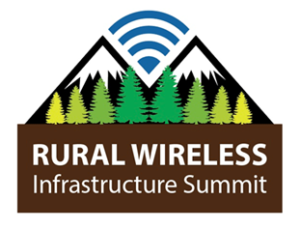 Just over a year ago, the Infrastructure Investment and Jobs Act became law and $42 billion is set to be spent on broadband infrastructure in the next 10 years.  The FCC's Secure and Trusted Communications Networks Reimbursement Program process with $1.9 billion (potentially more if Congress fully funds it) is also beginning to be distributed. More funding is being awarded by USDA through the Reconnect Program and an additional $1.5 billion for 5G and Open RAN is available through the CHIPS and Science Act.  A full array of timely infrastructure topics will be addressed by renowned industry experts in Park City this summer.
If you want to be first in line for this influx of groundbreaking information, join Rural Wireless Association and RINA Wireless members for the 2023 Rural Wireless Infrastructure Summit in Park City, Utah on June 26-28.
By popular demand, the Summit 2023 will remain at the Grand Summit Hotel in Park City.  Attendance will remain limited to no more than 300 attendees in order to foster outstanding networking and further strengthen the rural wireless community.
RWA and RINA Wireless members receive discounts on Summit registration.  If you are not an RWA or RINA Wireless member but would like the member discount, contact vrowley@stratanetworks.com (RINA) or mgiroux@ruralwireless.org (RWA) today.
Visit the Summit 2023 website for event details, links to discount registration and lodging, and to meet our sponsors.