NATE – RWA Networking Social during
Mobile World Congress Americas in Los Angeles, California
Tuesday, October 22, 4:00 – 6:00 pm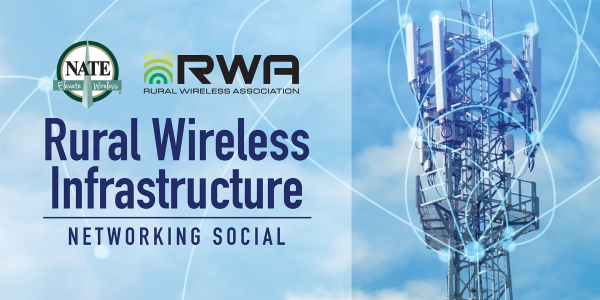 As hundreds of members and special guests saw last year, the NATE-RWA Networking Social at Tom's Urban is an excellent place to connect with rural wireless and infrastructure company executives, FCC Commissioners, staff and other distinguished industry VIPs, and enjoy appetizers and an open bar.  For MWCA 2019, we have reserved the entire main level with two street-side patios.
Tom's Urban at L.A. LIVE is a lively, bright venue adjacent to the Los Angeles Convention Center.  You can't get more convenient than that!
When:  Tuesday, October 22, 2019, 4:00-6:00 pm
Where:  Tom's Urban at L.A. LIVE
Registration:  Required and free.  Register Now!
Sponsorships:  Check out our sponsorship form for benefits and sponsor levels. The sooner you sponsor, the more promotion time your organization will receive!  New this year, purchase your sponsorship through online registration above.
Don't miss this opportunity to expand your network with the owners and installers of America's networks!
Please contact info@ruralwireless.org, if you have questions about the event or sponsoring.
Meet our NATE-RWA Networking Social Sponsors!