NATE – RWA Networking Social during
Mobile World Congress Los Angeles 2020
Back by popular demand!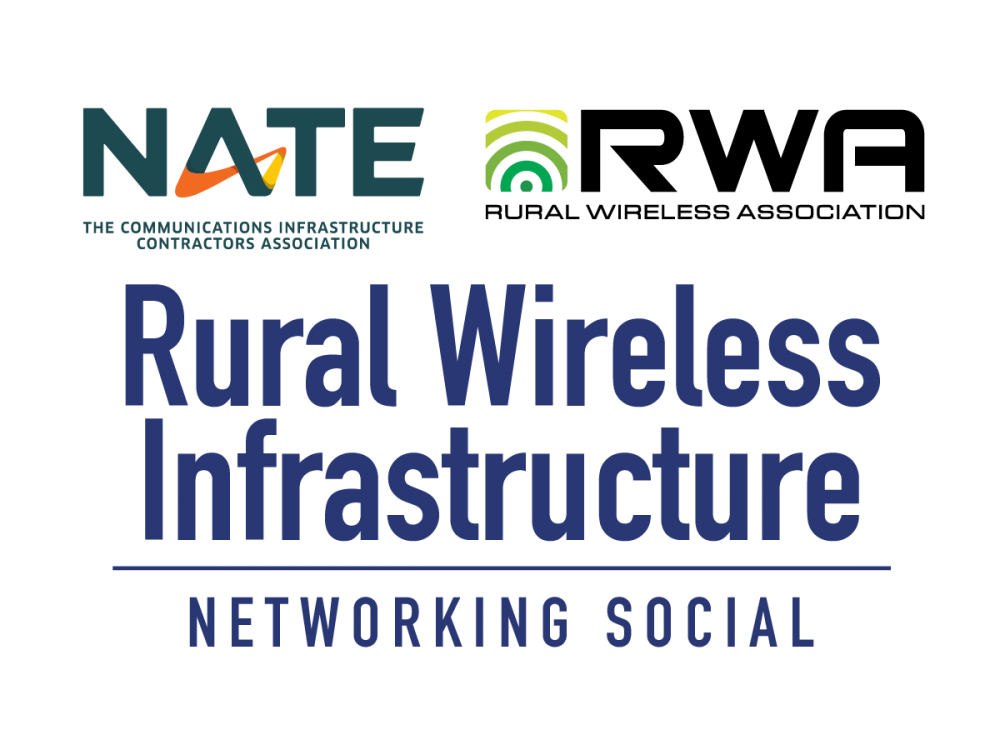 RWA will join forces with its valued partner NATE: The Communications Infrastructure Contractors Association for their 3rd annual Networking Social at Tom's Watch Bar at LA LIVE (formerly named Tom's Urban). Same fun place, new name.
This year's event will be on Wednesday, October 28 from 4:00-6:00 pm. Registration will open in April.
Tom's Watch Bar is a lively, inviting venue adjacent to the Los Angeles Convention Center. NATE and RWA members will converge at the trendy Tom's Watch Bar at LA LIVE to network with rural wireless and infrastructure company executives, FCC Commissioners, staff and other distinguished industry VIPs, and make connections from coast to coast. Guests will enjoy appetizers and an open bar throughout the main level and two street-side patios.
Sponsors are already signing up to ensure maximum value for their investment! Sponsors will have their logos on the massive TV screens lining the walls of Tom's Watch Bar, on the NATE-RWA event webpage with links to their company website, and on RWA and NATE social media from Spring through post-event. Top-level sponsors' logos will be on banners prominently placed at the event entrance, cocktail napkins distributed at the event, and Sponsor Spotlights featuring each of the top-level sponsors in event mailings and social media.
Check out NATE-RWA's sponsorship benefits and contact NATE or RWA to lock in your featured space.
Meet our first 2020 NATE-RWA Networking Social Sponsors!
Exclusive Red Carpet Sponsor