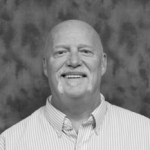 The Rural Wireless Association is pleased to announce the appointment of Todd Houseman, General Manager and CEO of United Wireless, to the RWA Board of Directors.  Mr. Houseman has nearly 25 years of experience in the telecommunications industry, with a strong focus on providing wireless services to underserved rural communities.
"I am honored to serve on the RWA Board and continue to ensure a regulatory environment that strengthens and expands wireless broadband services in rural America for the benefit of all of America," Mr. Houseman said.
In his current role, Mr. Houseman manages the operations of United Wireless, a Dodge City, Kansas carrier providing CDMA and 4G LTE service to more than 20,000 subscribers in the southwest corner of Kansas.  Previously, Mr. Houseman served as the General Manager and CEO of Palau National Communications Corporation, where he oversaw the delivery of landline, cellular, data, and video services to customers in the Western Pacific island chain.  Mr. Houseman has also served as the CFO of S&T Telephone Association in Brewster, Kansas, and has worked as a financial consultant for TCA, Inc. in Colorado Springs, Colorado.  Mr. Houseman holds a Bachelor's degree in accounting and an MBA from Wichita State University.
"We are thrilled to have Mr. Houseman join us as we guide our membership through the challenges facing rural wireless carriers. His leadership at United Wireless and experience in the rural industry will allow him to have an immediate positive impact on RWA," said Brian Woody, RWA's CEO and President.