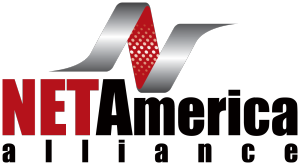 Colorado Valley Communications Joins NetAmerica Alliance
Independent Carrier is Deploying 4G LTE for Fixed Broadband Wireless Service
Dallas, TX (April 17, 2013) – NetAmerica Alliance, LLC today announced that Colorado Valley Communications Inc. of La Grange, Texas has joined NetAmerica as an Alliance Member. Established in 1953, Colorado Valley Communications continually strives to provide exceptional customer service and advanced communication solutions to the communities it serves and in 2013, acquired the 700MHz license covering a population of 126,000 in Fayette, Austin, Colorado, Lavaca and Washington Counties. The acquisition of this license allows Colorado Valley to offer high-speed 4G LTE fixed broadband wireless service to its customers.
Like many independent carriers, Colorado Valley understood the challenges in managing the inherent business and technology risks associated with rolling out a new service like 4G LTE. After significant due diligence, Colorado Valley joined the NetAmerica Alliance to mitigate those risks and to gain the scale it needed to be successful.
"NetAmerica is very pleased to welcome Colorado Valley Communications to the NetAmerica Alliance," said Roger Hutton, Chairman and CEO of NetAmerica. "All of our current Members are headed into their second year of commercial service and we are pleased that Colorado Valley recognized the operational experience we have, and that the Alliance business model is focused on helping our Members succeed."
NetAmerica's focus in 2012 was on launching commercial service, but more importantly on building the operational support systems and tools for the ability to provision, monitor, troubleshoot, and gather service and network intelligence around a 4G LTE offering. That capability has greatly streamlined service delivery and significantly reduced the time between capital deployment and revenue generation for Alliance Members.
"I understood the Alliance Model and the capabilities it would arm my company with to succeed," said Scott Martin, President of Colorado Valley Communications. "However, when I saw the capability delivered through the operational support system built by NetAmerica and they walked me through the ability to have a customer in service within an hour of a tower going live, I truly saw the power of the 4G LTE operational experience of NetAmerica."
About NetAmerica Alliance, LLC
NetAmerica Alliance, LLC is an alliance of independent carriers, led by an experienced management team, who have joined forces to build-out 4G LTE service in the carriers' license coverage areas. Through the Alliance, Members gain collective strength and cost advantages comparable to that of large carriers. In effect, many separate operating entities essentially become one, while maintaining their independence. Website: www.NetAmericaAlliance.com.
Forward-looking Statements
This press release contains statements that are forward-looking. Investors are cautioned that any such forward-looking statements are not guarantees of future performance.
Press Contact:
Chuck Harris
NetAmerica Alliance, LLC
954-654-5152
chuck.harris@NetAmericaAlliance.com
www.NetAmericaAlliance.com